Father's Day 限定優惠|Limited Offer
Perfect gift for your Super Dad
12% off for selected products
It's time for us to thank our Super Dad's care and love to us. Life offers you plenty of choices of gift ideas for your Super Dad - come and visit us and enjoy a limited offer* of 12% off for the following products!
We wish every Super Dad a Happy Father's Day!
*Limited offer for Father's Day will be offered until 30th June 2019
**This promotion cannot be used in conjunction with other promotions
evaCHILL EV-500 personal A/C
#FieryDad
Working with any USB power, evaCHILL EV-500 is a 3-in-1 personal A/C to provide to you the most comfortable climate at all time. It first uses evaporative effect to cool the air around you, then it humidifies the air and purify it by filtering out dust particles.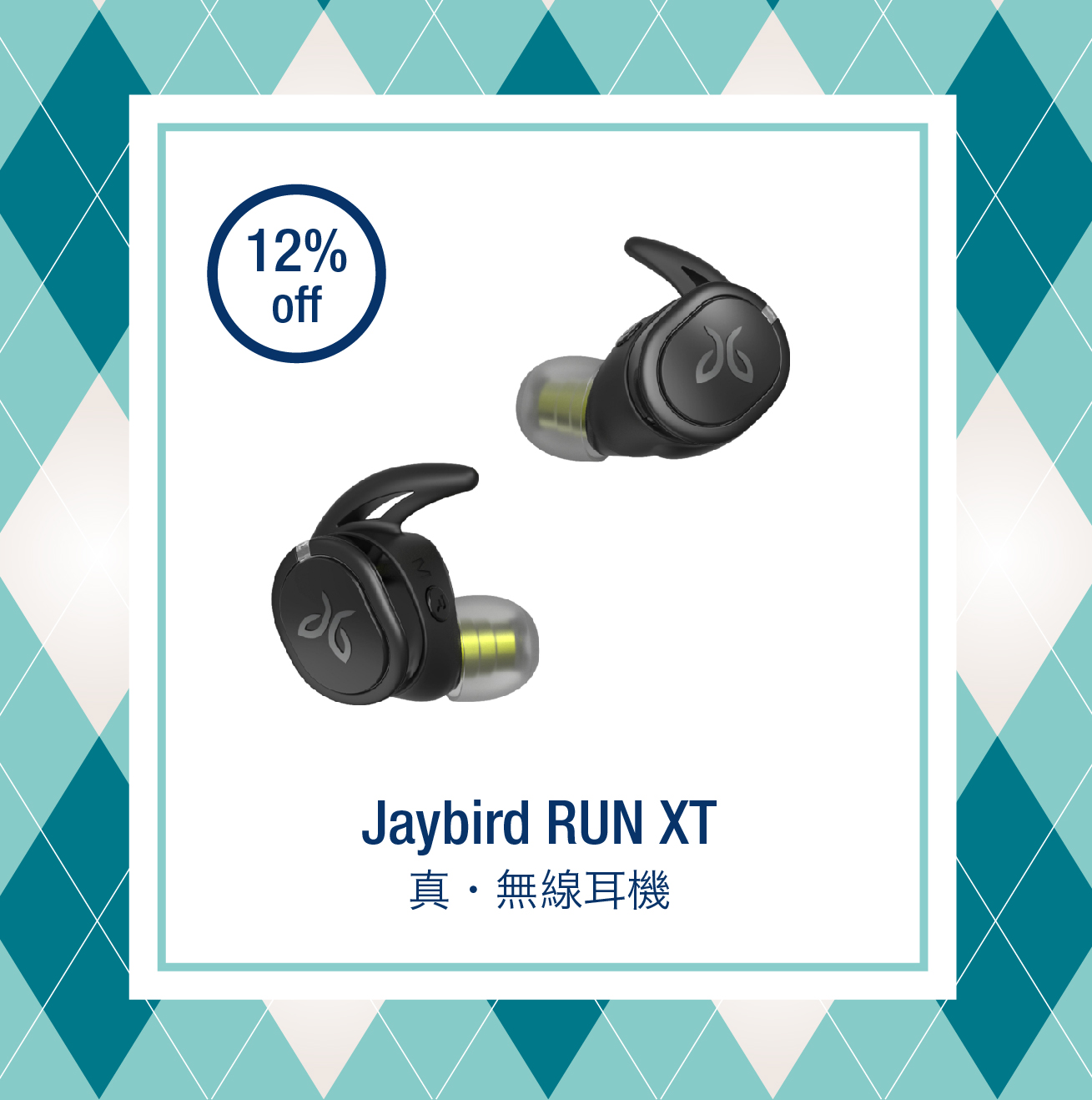 Jaybird RUN XT truly wireless earphones
#SportyDad
RUN XT are now IPX7 sweat and waterproof, able to repel sweats and rains when you run to the fastest. The earphones come with adjustable EQ and a 4-hour playtime, with an additional 8-hour from the charging case, or speedy charge in 5 minutes for an hour use.
#TastefulDad
The dual-display Mobvoi TicWatch Pro automatically switches between two display layers to make sure it can last long and be durable enough for a sustained wearing. The TicWatch Pro is IP68 rating against water and dust. The bezel is made with stainless steel whereas the strap is genuine leather on the outside and silicone on the inside, the tasteful smartwatch monitors your heartbeat 24 hours a day and also supports GPS, Google Assistant™, music streaming, NFC contactless payment, and more.