Red Days 夏日勁減狂熱|Summer Shopping Spree
Red Days 夏日勁減狂熱
超過100款產品瘋狂優惠
8月23日 - 9月1日
8月22日中銀全幣種信用卡優先場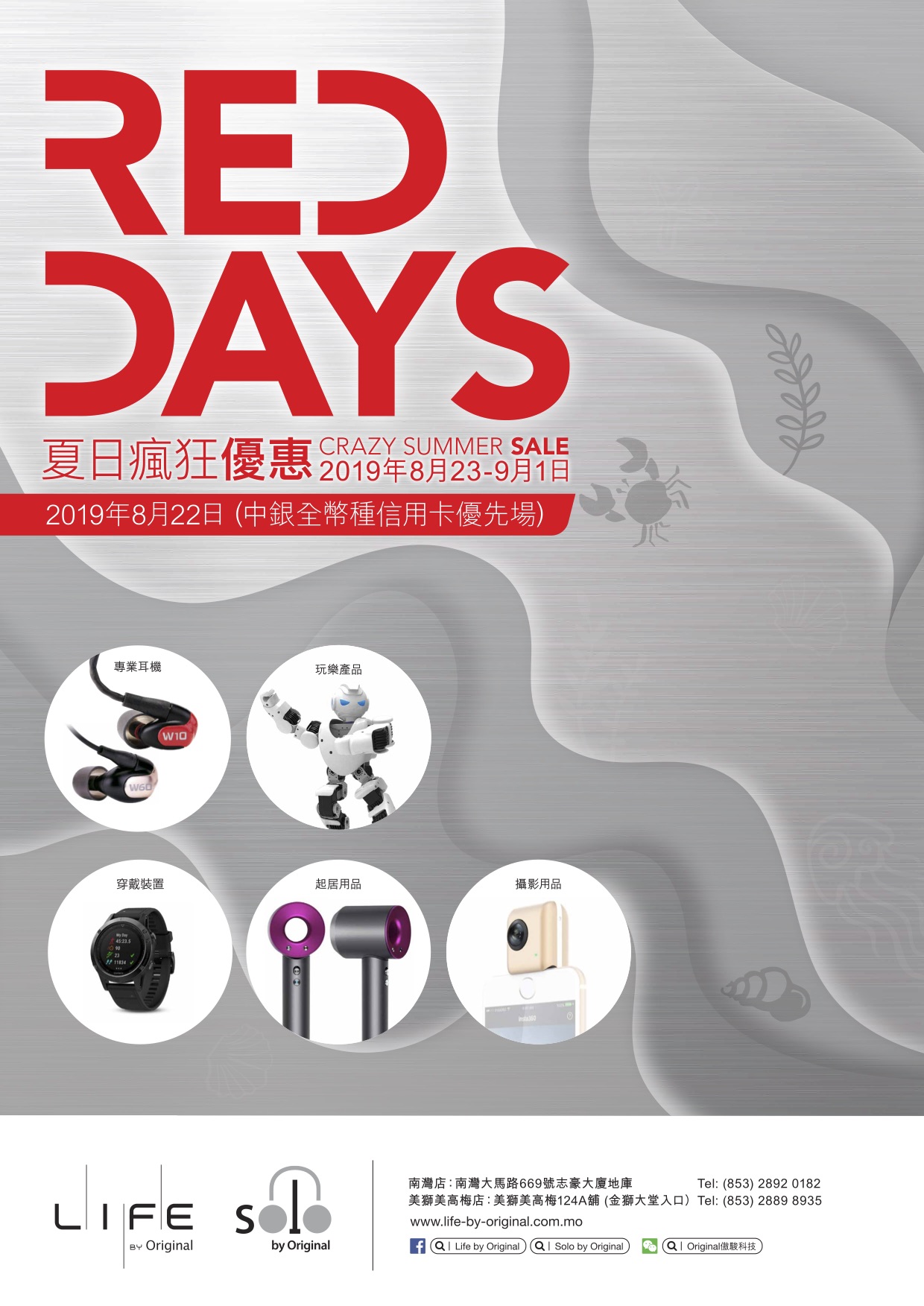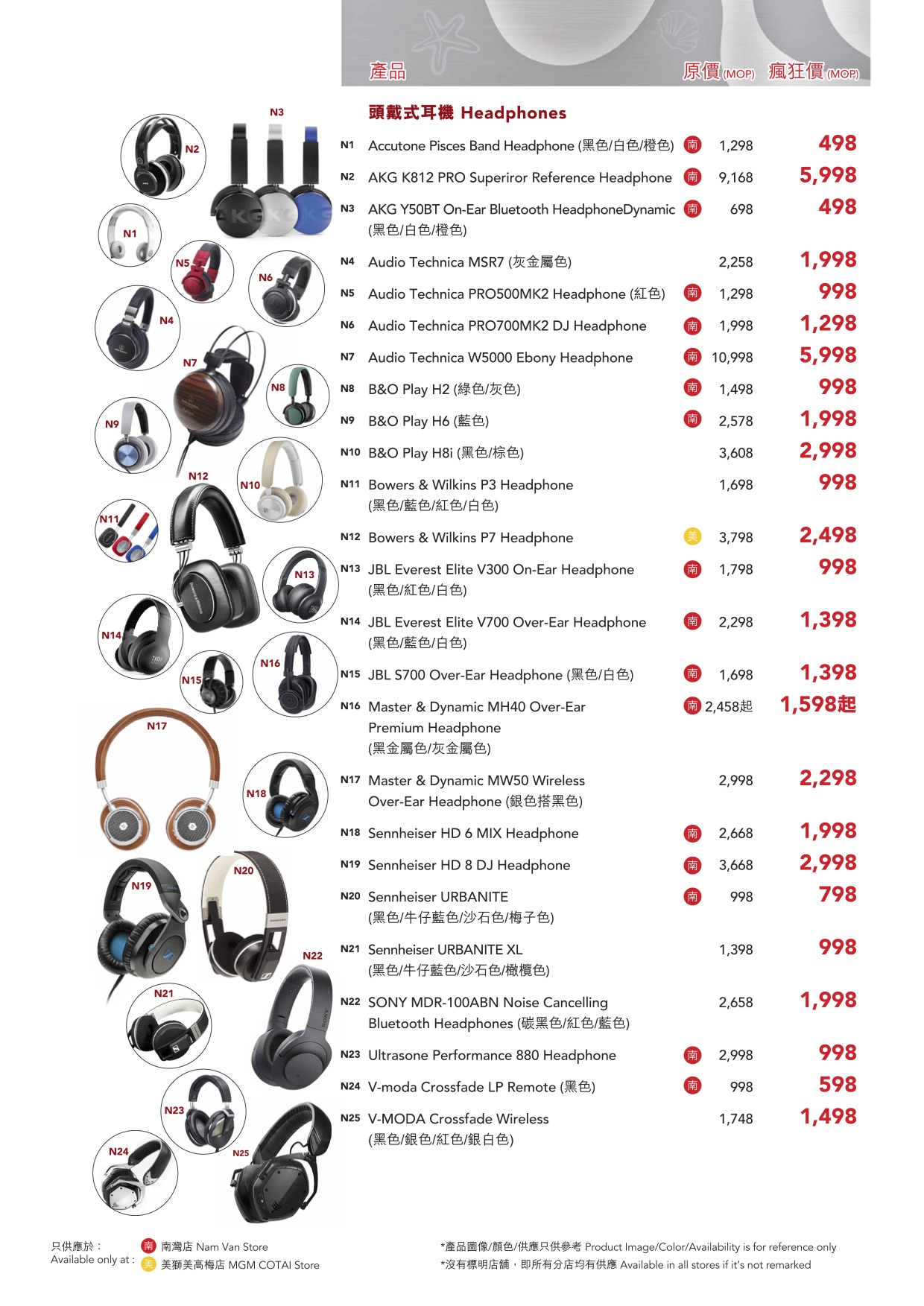 Life by Original 及 Solo by Original 將於8月23日至9月1日期間進行 Red Days 瘋狂勁減,超過100款產品瘋狂優惠*,勁減產品包括:
家居用品:Dyson 風筒及清潔機械人等

Solo 個人音響產品:Westone, B&O Play, Sennheiser 等耳機

穿戴裝置:Fitbit, Garmin 等

攝影用品:DJI, RICOH 等相機產品

其他智能玩具:多款相機及其他好玩玩具
BOC 優先場 - 中銀全幣種信用卡特享預先選購,可提前於8月22日 (星期四) 購買 Red Days 產品!
除左 Life 及 Solo 的瘋狂勁減外,Original 亦提供過百款產品瘋狂優惠。
► 咁多款產品,梗有一款啱你駛!夏日炎炎,最適合涼住冷氣去購物,我哋開大冷氣等你過嚟!
詳情
* 減價貨品數量有限,售完即止;減價貨品之供應地點會因應實際銷售情況而有所變動
Red Days Summer Crazy Sale
More than 100 Discounted Products
23 Aug - 1 Sep
22 Aug (Exclusive for BOC Multi-Currency Credit Card)
Life by Original and Solo by Original will offer more than one hundred crazy discounted products to you during 23 Aug to 1 Sep, you can enjoy crazy discounted offers* - including
Living Products: Dyson dryer, cleaning robot etc.

Solo Personal Audio Products: Westone, B&O Play, Sennheiser, etc.

Wearables: Fitbit, Garmin, etc.

Shooting Products: DJI, RICOH, etc.

Connected Toys: Shooting gadgets and other interesting toys for kidults, etc.
BOC Exclusive - BOC Multi-Currency credit card holders can enjoy an early purchase on 22 Aug (Thu)!
Besides the discounted products from Life and Solo, Original will offer more than hundred crazy discounted products to you as well.
► Visit us and get your favourable discounted items here!
Details
* Discounted products are subject to availability. Availability of discounted products in specific store(s) may vary.