Red Days 夏日勁減狂熱|Summer Shopping Spree
Red Days 夏日勁減狂熱
重新開始 9月1-10日
穿戴裝置/Solo個人音響產品/攝影用品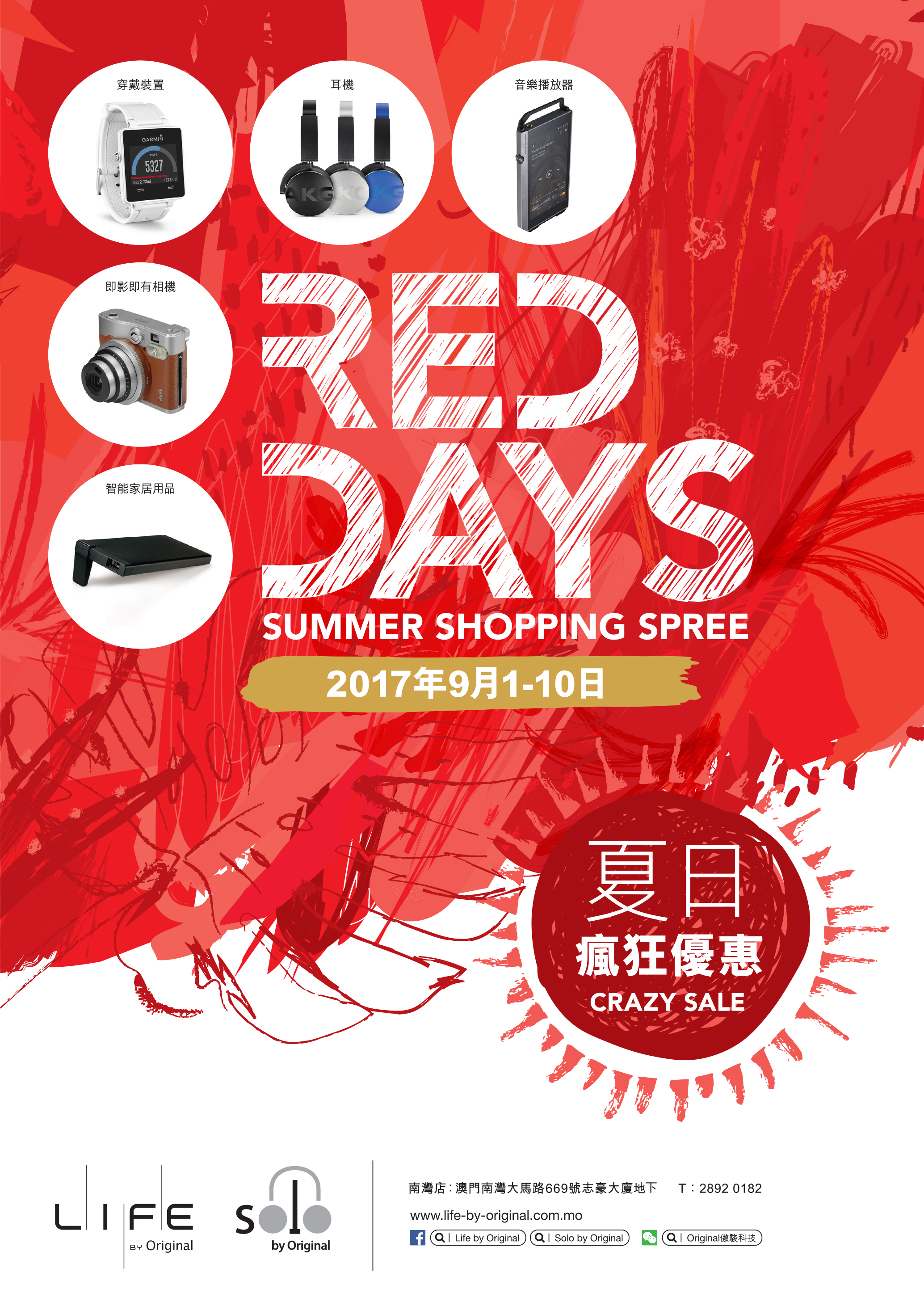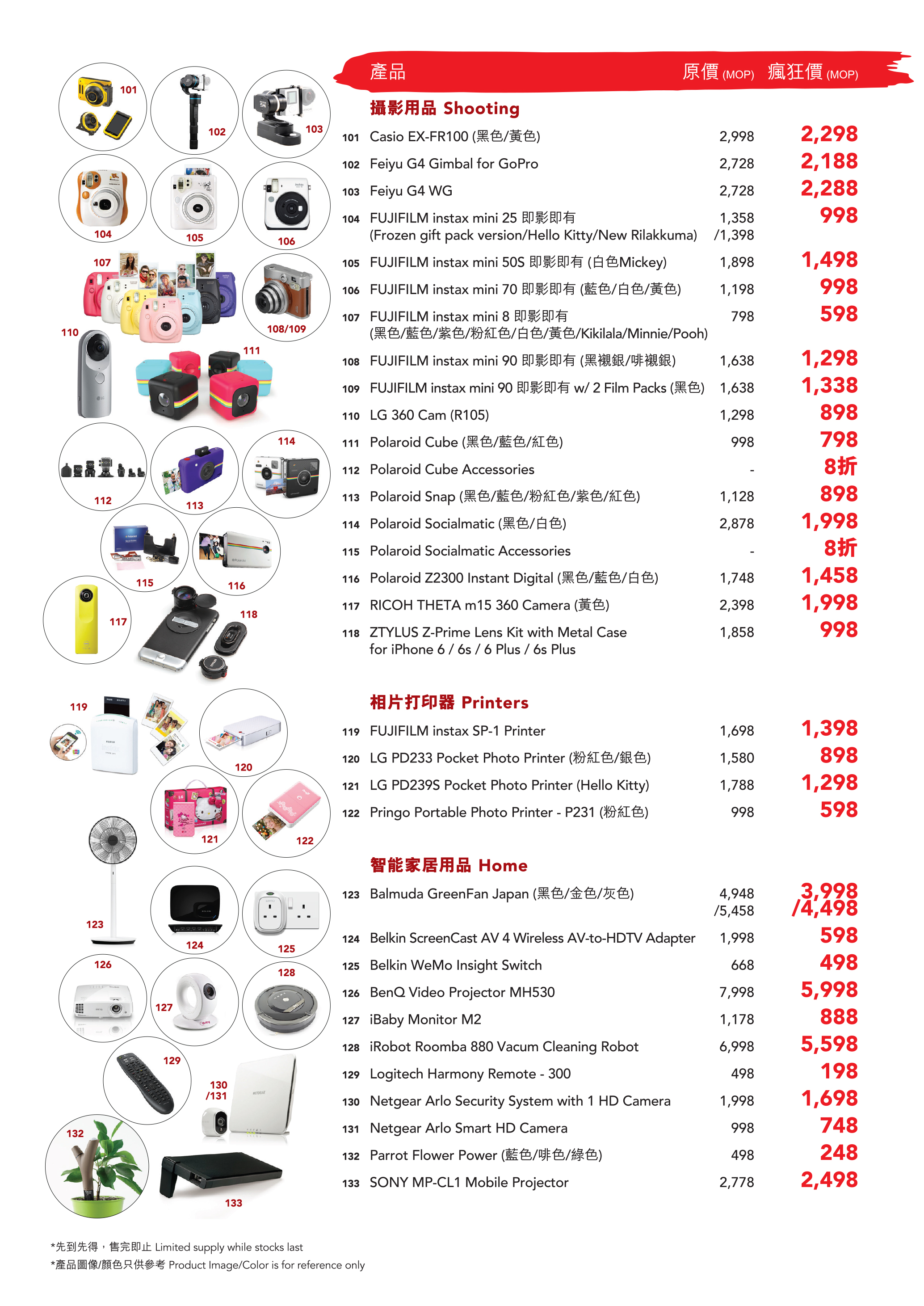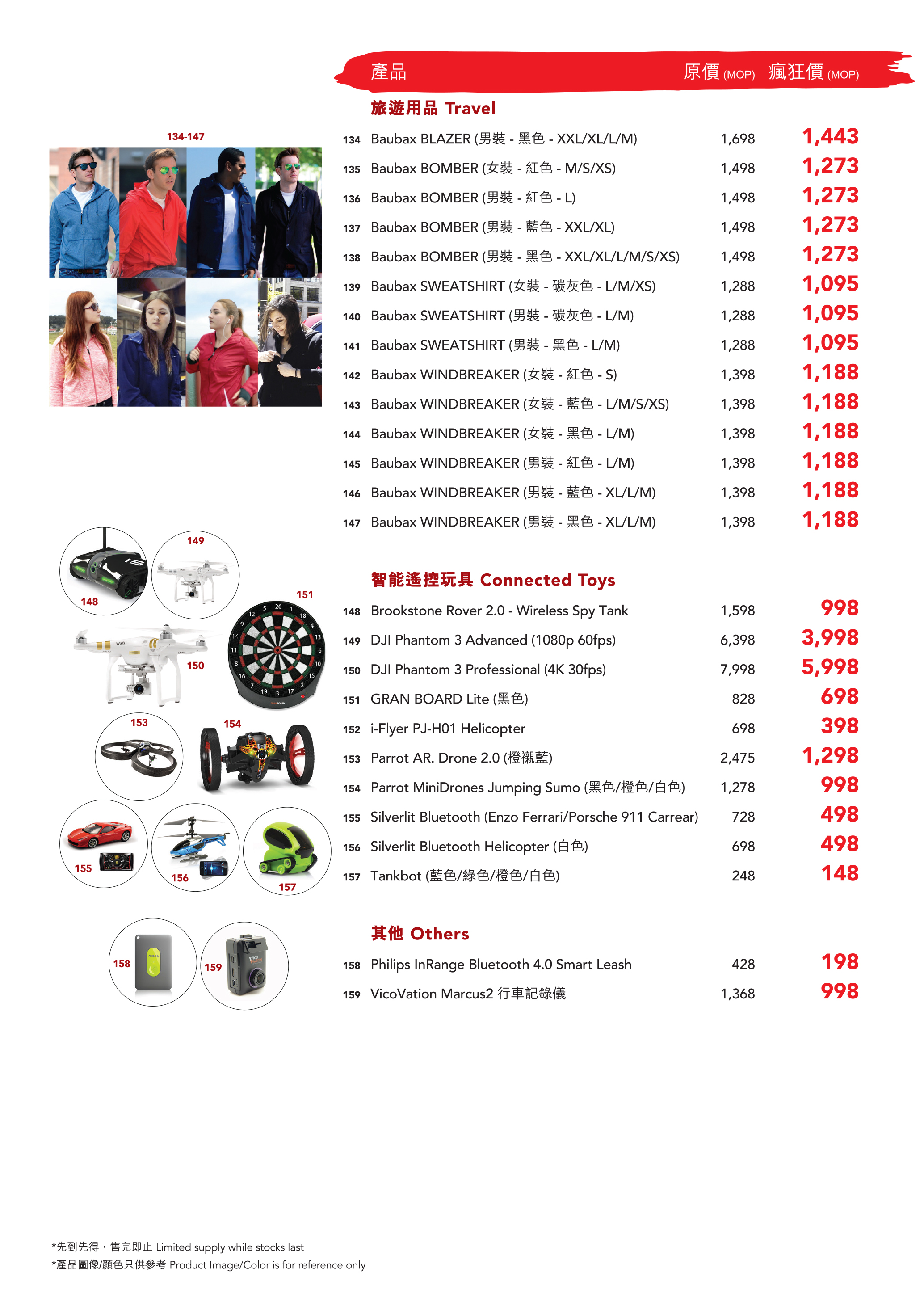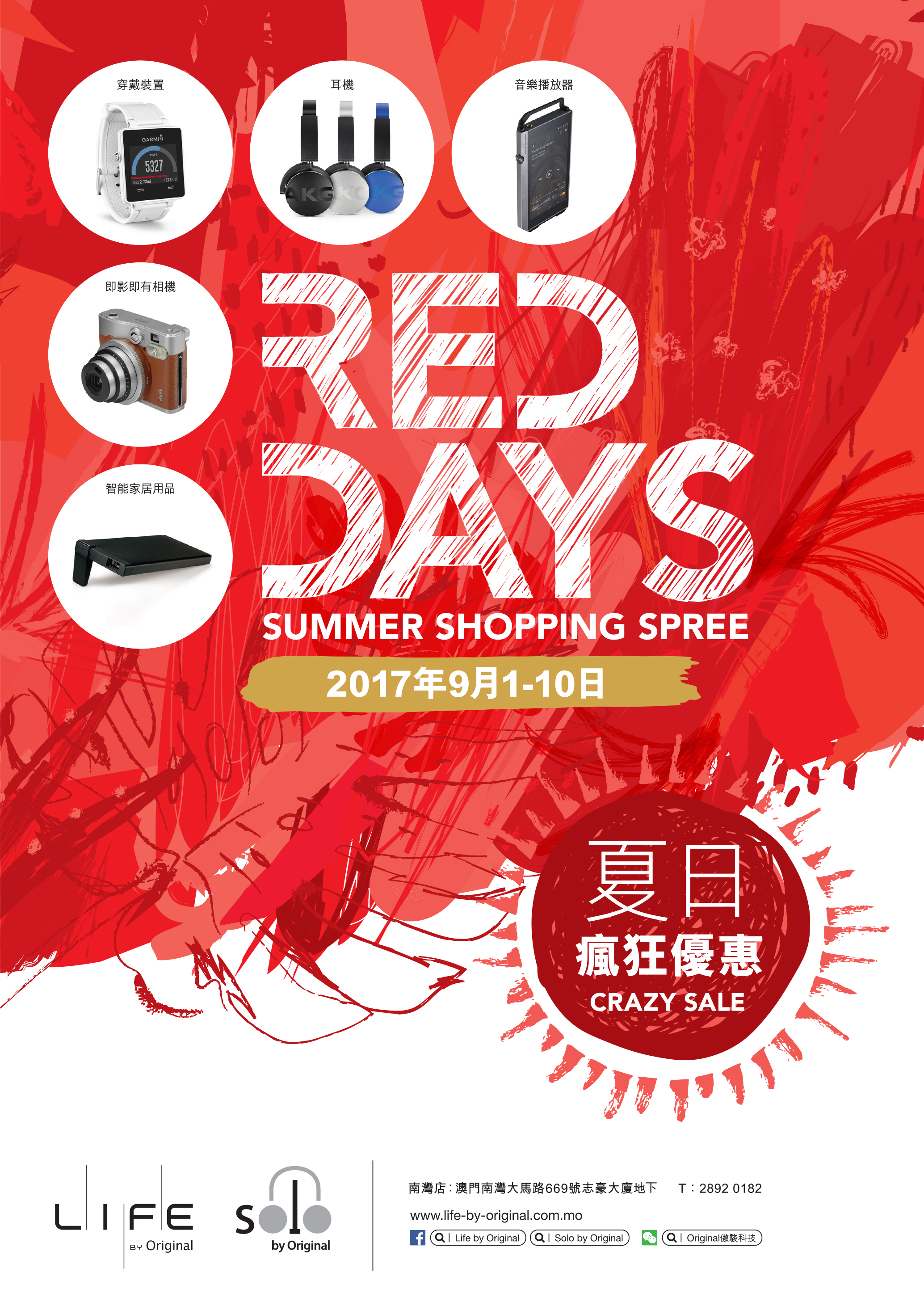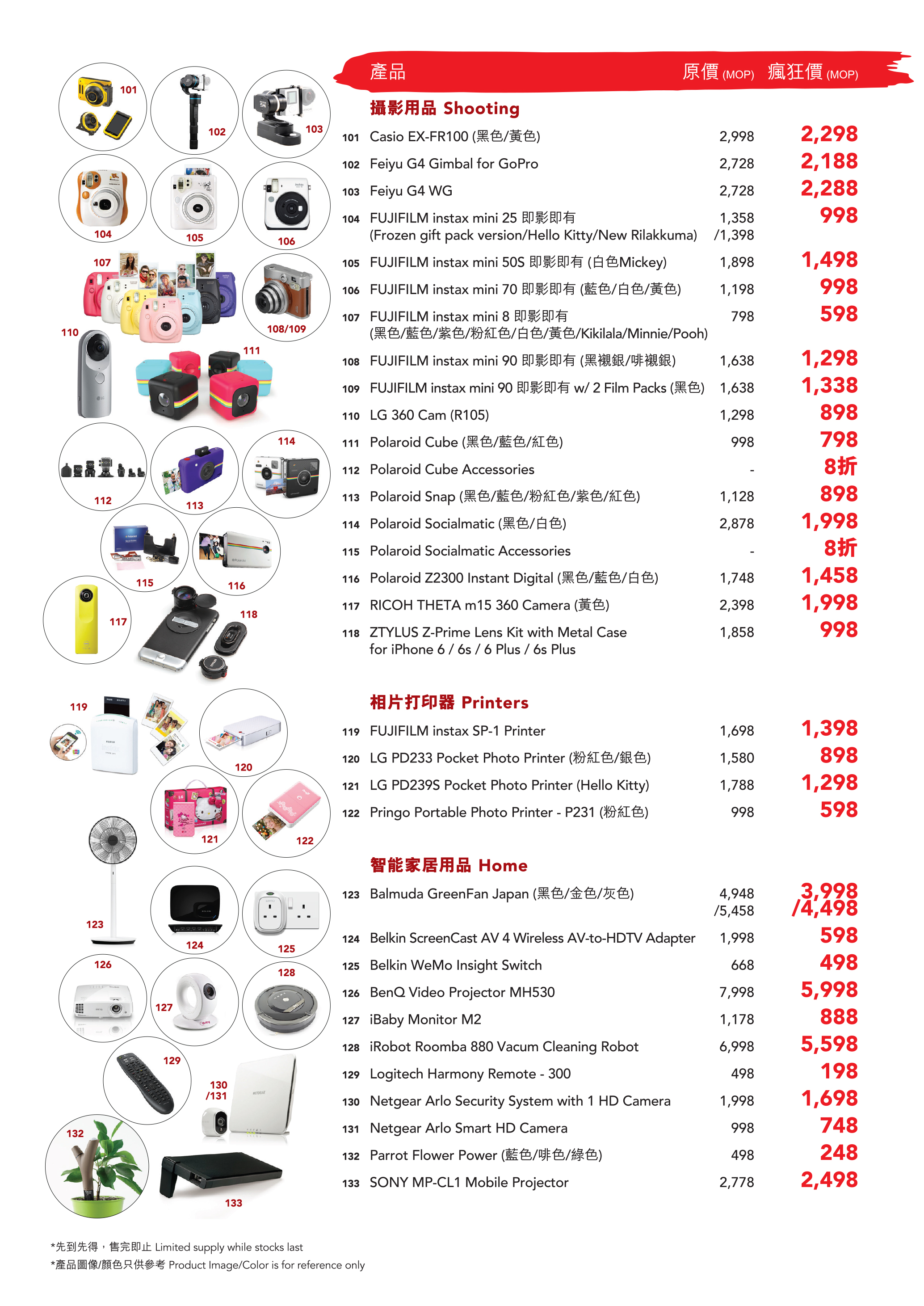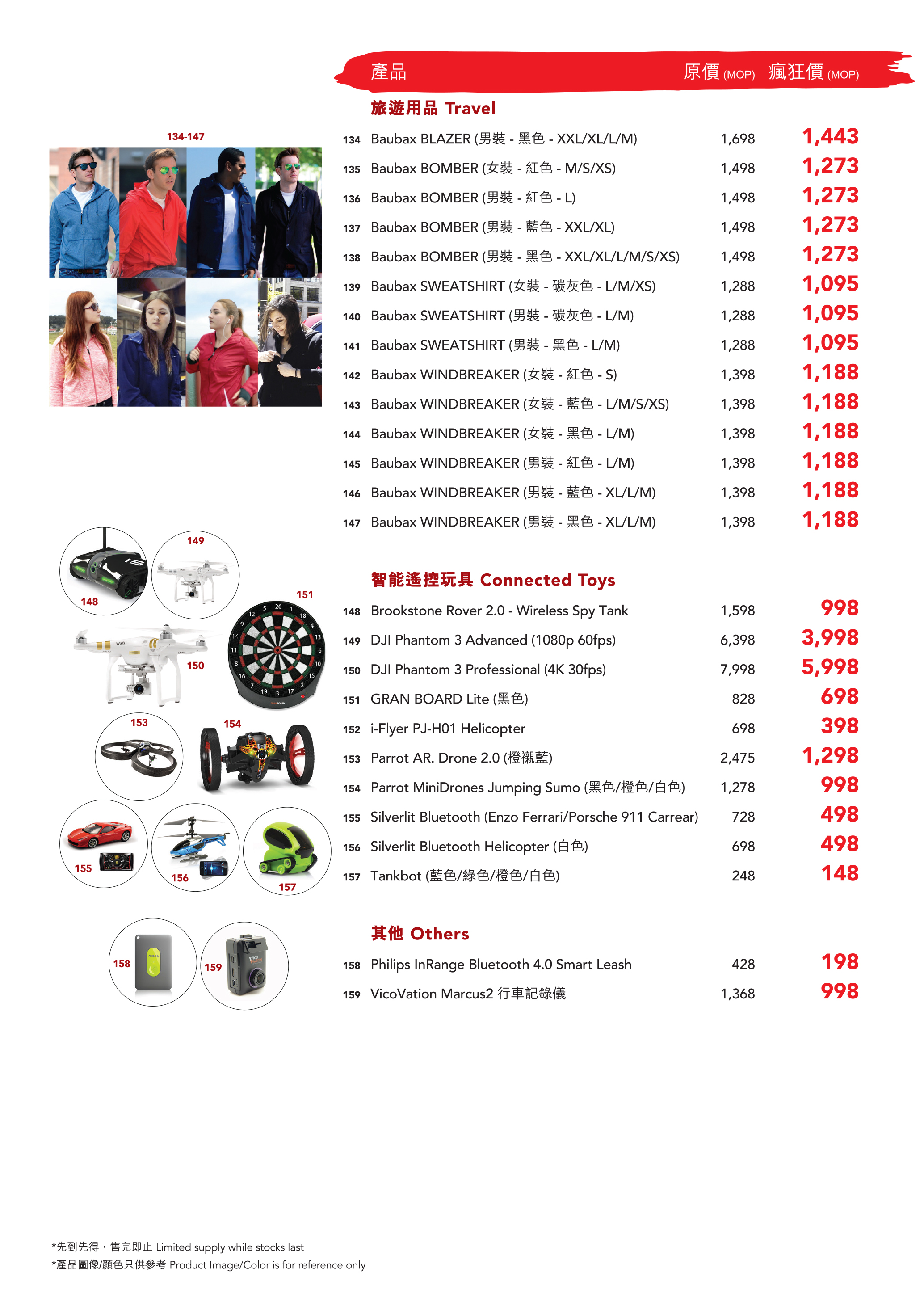 原定舉行的 Red Days 早前因颱風影響而改期,Life by Original 及 Solo by Original 現在已確定將於9月1日至9月10日恢復進行 Red Days 夏日勁減狂熱,將會有過百款瘋狂優惠的產品*,產品包括:
穿戴裝置:Fitbit, Garmin, etc.
Solo 個人音嚮產品:Shure, B&O Play, Bose 等耳機及喇叭
攝影用品:FUJIFILM, Polaroid 等相機產品
家居用品:Sony 投影器,智能清潔機械人等
其他智能玩具:多款攝錄飛機及其他好玩玩具
另外,Original Technology 亦一樣有 Red Days, Original 過百款產品瘋狂優惠一次過睇:
► 咁多款產品,梗有一款啱你駛!夏日炎炎,最適合涼住冷氣去購物,我哋開大冷氣等你過嚟!
詳情
* 由於活動延期關係,部份 Red Days 減價產品在較早時間被客人以正價購買了,故此店舖實際供應產品或與之前宣傳單上的有不同,不便之處,敬請原諒。
* 減價貨品數量有限,售完即止。
Red Days Summer Shopping Spree
Start Over - Sep 1-10
Red Days has been postponed due to typhoon's influence and now it will be resumed on Sep 1-10 at Life by Original and Solo by Original, you can enjoy crazy discounted offers* - including
Wearables: Fitbit, Garmin, etc.
Solo Personal Audio Products: Shure, B&O Play, Bose headphones and speakers
Shooting Products: FUJIFILM, Polaroid cameras, etc.
Living Products: Sony projector, smart cleaning robot, etc.
Connected Toys: shooting gadgets and other interesting toys for kidults, etc.
During the Red Days period, Original will offer more than hundred crazy discounted products to you as well:
► Visit us and get your favourable discounted items here!
Details
* Due to the suspension of Red Days, some products on the booklet have been purchased in their list price already. Sorry for any inconvenience caused.
* Discounted products are subject to availability.